Real name: Shiranui Chromas Watakana
Alias: Colourful Wind, a nickname he goes by on occasion.
Alignment: Hero.
Age: 17
Gender: Male
Race: Alien
Place of origin: Da planet Hominculous.
Physical Description: http://th07.deviantart.net/fs71/PRE/f/2012/316/6/a/another_pic_of_shiro_by_olympianstyx-d5kt7e0.png
Shiro has messy, spiky green hair. His complexion is very pale, basically white. His eyes are purple, but they change depending on what power he has on him. He's not too muscley but he is athletic. He has an ahoge at the top of his head that shows how he's feeling at times and reflects his current mood.
Costume Description: He doesn't really wear a costume. He wears a yellow shirt with an emoticon on the front that changes with his mood and a pair of jeans. When using a power, the color of the shirt and the emoticon normally change to represent the power and from really strong emotions he might even get an entirely different outfit.
History: On his planet Shiro was never really accepted. He was the only one without a power. So he was often shunned and made fun of. One day, his parents shipped him off into the space. His destination was a planet nearby, but he went off course, landing on Earth. He was raised by a single father who already had a son. Eventually, on his 16th birthday, Shiro was attacked by some weird enemy. He found out about his power that day and resolved to be a hero from then on.
Personality: He's a very relaxed kid that doesn't take a lot of things seriously. Despite that he does have a heart of gold and will try to help people in anyway possible. He's a bit weird, often saying, doing, and suggesting things that might not be practical...or normal. XD He's also a bit of a pervert, something he and his biological father have in common.
Powers: Shiro, like all others of his planet, have empathic abilities. He can sense emotions, y'know, how people are feeling, he can see auras, and he has an ability I like to call empathic evolution. When he needs to fight, he can touch someone and absorb the emotion they have currently and depending on what emotion it is he has a different power each time. The downside is, Shiro normally has no control over the power when he first uses an emotion and requires another person's emotions. If someone were not to have emotions, he would be knocked out for a short while.
RP Example: Shiro walked down the street, hands in his pockets. He didn't see anyone in the area, but he could sense them. Hm...one sad guy...two happy girls...and an angry baby. Seems about normal. He dog, Cujo, ran at his side, looking at everything. He sat down on a bench, bored, and waited for something to attack.
Pet: An alien dog named Cujo with slight teleportation powers.(He can teleport to Shiro whereever he is.)

Password: nova
Last edited by Dave Strider on Sat Dec 08, 2012 9:42 am; edited 4 times in total

The Bus Driver




Posts

: 32


Dollars

: 26345


Join date

: 2012-11-12



Can you elaborate the personality. Also, what's his alias?

The Bus Driver




Posts

: 32


Dollars

: 26345


Join date

: 2012-11-12



Spoiler:
Real name: Lilac Hydrangea Lantath
Alias: Chlorophyll, Naturia, and Gaea.
Alignment: She's a hero, but a very aggressive one.
Age: 17
Gender: Female
Race: Mutant
Place of origin: Canada
Physical Description: As seen above, Lilac has warm brown hair, braided towards the bottom. She has rather startling green eyes as well. Her skin tone is a caramel type color. She has a rather slender, curvy figure and a large bosom as well.
Costume Description: She doesn't normally wear a costume, but she does wear clothes with plant, animal, or flower prints on them like the first picture shown in the spoiler.
History: Lilac wasn't born...normally..She was created in a petri dish, from the DNA of two unknown people. As soon as she was old enough to walk she was experimented on. They attached metal to her finger bones, they messed around with her DNA, and even injecting her with plant DNA. That went on for 13 years. 13 long, grueling years. Eventually she got tired of it. She ran away, using her new-found powers to escape. After running away, she stayed with a friend of one of the scientists there, the one who took care of her which also happened to be the one that helped her escape. After gaining slight control of her powers, she left into the world to be a hero.
Personality: Lilac has a very shoot first, ask questions later kind of personality. She's very rough, easy to piss off, and is TERRIBLY aggressive. She can be very sweet, in her own way though. She tends to show this by teasing others. But on the other hand, she does have a sensitive side, so she can be very sympathetic as well. She does have a fear of hospitals, people in lab coats, and the smell of anesthesia due to her past. She also HATES to be touched, and flinches easily, as she was abused in the lab she was made in. She can become very docile and quiet when her past is brought up, or when she has a flashback to that, contrasting with her normal aggressive, angry personality.
Powers: She has very high strength, metal nails/claws, and two core powers. One, due to unstable DNA she can pick up traits from things she hangs around for a while and she can influence plants due to experimental testing.

The Bus Driver




Posts

: 32


Dollars

: 26345


Join date

: 2012-11-12



Real name: Stephen Shade
Alias: Cole, the Wisp
Alignment: He's a renegade, labeled a menace by the police.
Age: 17
Gender: Male
Race: Human, completely.
Place of origin: He's from the Northwest Area, Detroit specifically.
Physical Description: Steve is black, which is easy to see from at least 2 miles away. He's not too muscular, quite wimpy actually. He has silver hair and golden eyes. He also has deep black bags underneath his eyes, resembling L in a way.
Costume Description: He doesn't wear a costume, but he dresses like a normal teen. Jeans, tee shirt, and a shoulder bag at times. He also has small circular glasses.
History: Stephen and his sister didn't have the easiest childhood.
Personality: He's kind of an amalgamation of Sheldon Cooper, Sherlock Holmes, and L. He's cunning, very smart, super observant. He tends not to show much emotion. He also has a lot of nervous habits, like L. And he Owls when he sits. He's cocky, to a fault at times, but he can back it up. He also likes to make wisecracks.
Powers: Stephen is a PSI master. Meaning he has mastered telekinesis, and at least 3 different forms of kinetics. In his case, electroK, cryoK, and umbraK. The most he can do with each: Summon about 10,000 volts of electricity, freeze a person solid, make an avatar out of shadows.

Real name: Aeilita Shade
Alias: She goes by Angel, occasionally. Like the girl from Maximum Ride.
Alignment: She's an El Tigre type antihero. She wants to be a hero, but she's constantly tempted to be villainous.
Age: 17
Gender: Female
Race: Human.
Place of origin: Same as her brother.
Physical Description: Aeilita is, like her brother, black. She resembles him FREAKISHLY. She has the same silver hair, albeit with a more feminine hair style, and the same golden eyes. She does look a lot more feminine than him, of course. She has more of a mischievous look to her. She has a rather well-developed body for her age, which her brother is quick to point out whenever she starts whining about not being able to get a boyfriend.
Costume Description: She doesn't wear costumes, but she dresses like a stereotype black girl. Loose jeans, tank tops, all that.
History:
Personality: Aeilita is a rather sweet, nice girl. She's very pranky, and loves to pull jokes. She's considerate, and tends to be easily swayed at times. She has a short attention span as well. Not as smart as her brother. But they are twins, so they have similarities. Aeilita tends to attract guys, and somehow scare them away at the same time with her powers. She tends to whine about it, mostly to herself, but occasionally to her brother. She and her brother hold a very close relationship.
Powers: Aeilita has PSI powers like her brother. She has only mastered telekinesis, however.
Last edited by Slim Shady on Fri Feb 08, 2013 10:40 am; edited 1 time in total

The Bus Driver




Posts

: 32


Dollars

: 26345


Join date

: 2012-11-12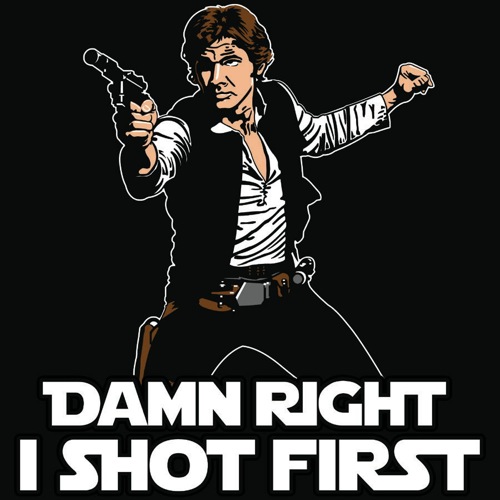 Otherwise saying, Lilac is approved.
Knock down the powers a bit on the twins
_________________
Juliann Di Thun (thunderstruck)-16-taken-rogue
Spoiler:
John May(stalker)-17-taken-renegade hero
Markus Black-18-reserved-villain-open
Rebecca black-17-single-neutral-open

Unknown




Posts

: 579


Dollars

: 27370


Join date

: 2012-11-12




The Bus Driver




Posts

: 32


Dollars

: 26345


Join date

: 2012-11-12



Approved. I STILL SHOT FIRST!
_________________
Juliann Di Thun (thunderstruck)-16-taken-rogue
Spoiler:
John May(stalker)-17-taken-renegade hero
Markus Black-18-reserved-villain-open
Rebecca black-17-single-neutral-open

Unknown




Posts

: 579


Dollars

: 27370


Join date

: 2012-11-12





Similar topics
---
Permissions in this forum:
You
cannot
reply to topics in this forum